You can share your Snip!t collection with others using Channels

your Channels are listed on your mySnip!t page below the Categories. They are like ordinary categories except that any snips in a Channel can also be seen by other people. Notice the Channels, just like Categories, can have sub-categories.

you create Channels through the "manage categories" page (just like Categories)

all you do is create a category as part of 'Channels' or as a sub-category of an existing channel.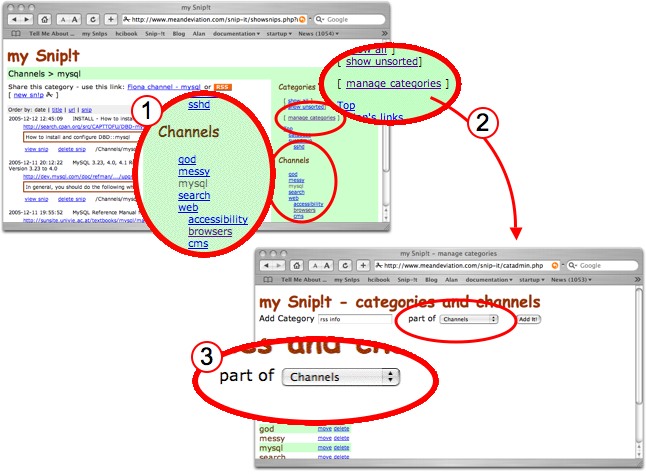 when you are looking at a Channel in your mySnip!t page, you will see a link to share the channel

this points to a page (similar to your mySnip!t page) that other people are allowed to see. You can link to this public channel page from your web page, email it to friends, etc.

your Channels also have an RSS feed which you can access from your mySnip!t page and link to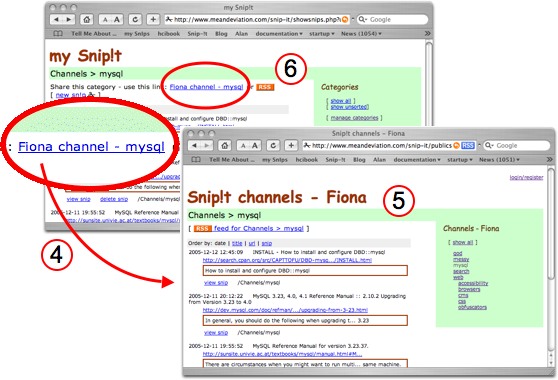 and if someone is looking at your public Channel page they also can get the RSS feed for the channel

they can then add this to their browser or other RSS feed reader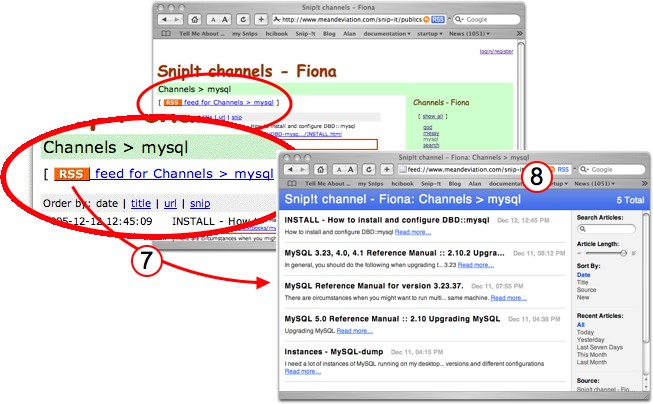 © hiraeth mixed media 2005