With the Snip!t bookmarklet installed:

select the text of interest in the browser window

click the Snip!it bookmarklet (see "add a Snip!t bookmarklet").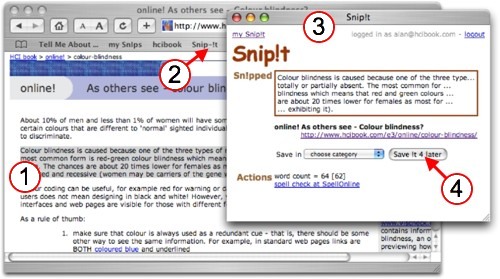 a new Snip!t window pops up containing your snip. See that it has the text of your snip and also the URL and page title.

select "Save !t 4 later"

the pop-up wondow changes to say the snip has been saved
you can close this window now or ...

select 'my Snip!t' to see your saved snips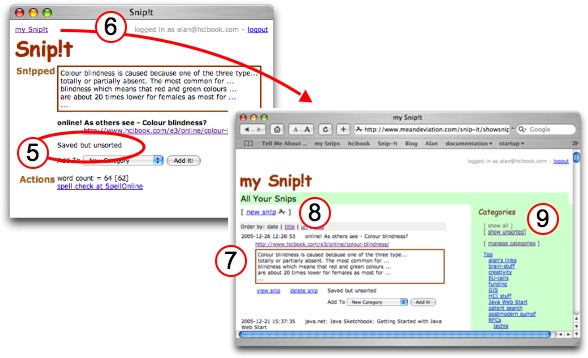 From here you can ...

review your snips and revisit the web pages they came from

add snips by hand (see "Snip notes")

sort and view your snips by categories and share them using channels (see "sort Snips" and "share Snips")
© hiraeth mixed media 2005